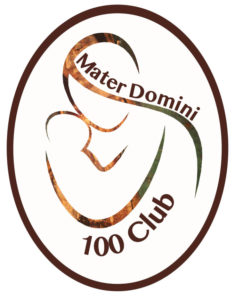 Join the Mater Domini Circle of Friends "100 Club" Planned Giving initiative.
We are appealing to anyone who has a heart for Vulnerable Mothers and Babies to pledged their support to Mater Domini.
Mater Domini is well known for its good work across the Peninsula, providing vital services to Women in Crisis Pregnancy.
Mater Domini receives no Corporate nor Government funding, therefore, it is essential that we build a sustainable income stream. To enable this to occur, we have launched a regular giving scheme called 'The Mater Domini Circle of Friends 100 Club'. The aim is to develop a network of supporters who donate at least R100 per month. With enough support for 'The 100 Club', Mater Domini will be able to sustain its required monthly running and service costs.
As well as supporting a great cause, members of 'The 100 Club' will be eligible to become members of Mater Domini. They will also receive prior notice of any events on our calendar.
A regular donation through 'The 100 Club' is tax deductible, and we issue tax certificates once a year.
Please join hands with us and help us to make a strong start to this initiative!  Your Planned giving pledge will ensure that Mater Domini is here into the future, providing our vital care and services to both women and children across the Mother City.