Mater Domini
Bringing Hope to Women in Crisis Pregnancy
Non profit Organization number: 089-510-NPO  Public Benefit Organization: 930036903
Learn More
Donate Now
Crisis Pregnancy
Mater Domini Home is a treatment centre for pregnant women who are in crisis – this crisis can be linked to any trauma, be it abandonment, abuse, violence, illness, mental health, destitution, etc. In particular Mater Domini encourages mothers to birth their babies, provides hope and opportunity for mothers to continue to care for their babies, and offers support and assistance in instances where mothers decide on adoption.
Crisis Intervention
Our philosophy is based on the victim support theories, and offers women the opportunity to escape violence and brutality, live in a socially acceptable and family context, with the opportunity to recover from their trauma, empower themselves, build their resilience and grow their confidence and skills to enable them to re-establish independent living.
Safe Environment
Our home is situated in Claremont, and we operate within the Archdiocese of Cape Town, with Archbishop Stephen Brislin as our Patron.Mater Domini provides a loving, caring environment that respects the sanctity of life and freedom from abuse for all human beings. We do not discriminate against residents, and will help any woman regardless of race, creed, marital or economic status.
Internal Programmes
Our focus is on personal and skills development. Many of the women we assist do not even have the basic skills required to advance in a career, or even care for their babies adequately. We run various programmes at Mater Domini, including : cooking and cleaning, cv writing skills, ante and post natal care, spiritual development, individual and group counselling sessions, and basic parenting skills.
If you are pregnant, and need assistance, a good option is to start talking with people who understand your situation.
Remember, don't panic!  You've got time to make your decisions. We'd love to talk.
"In this life we cannot do great things. We can only do small things with great love." Mother Teresa
"Every child that isn't born, but is unjustly condemned to be aborted, has the face of Jesus Christ, has the face of the Lord." Pope Francis
"Justice on its own is not enough. With mercy and forgiveness, God goes beyond justice, he subsumes it and exceeds it in a higher event in which we experience love, which is at the root of true justice."
Pope Francis
Mater Domini Board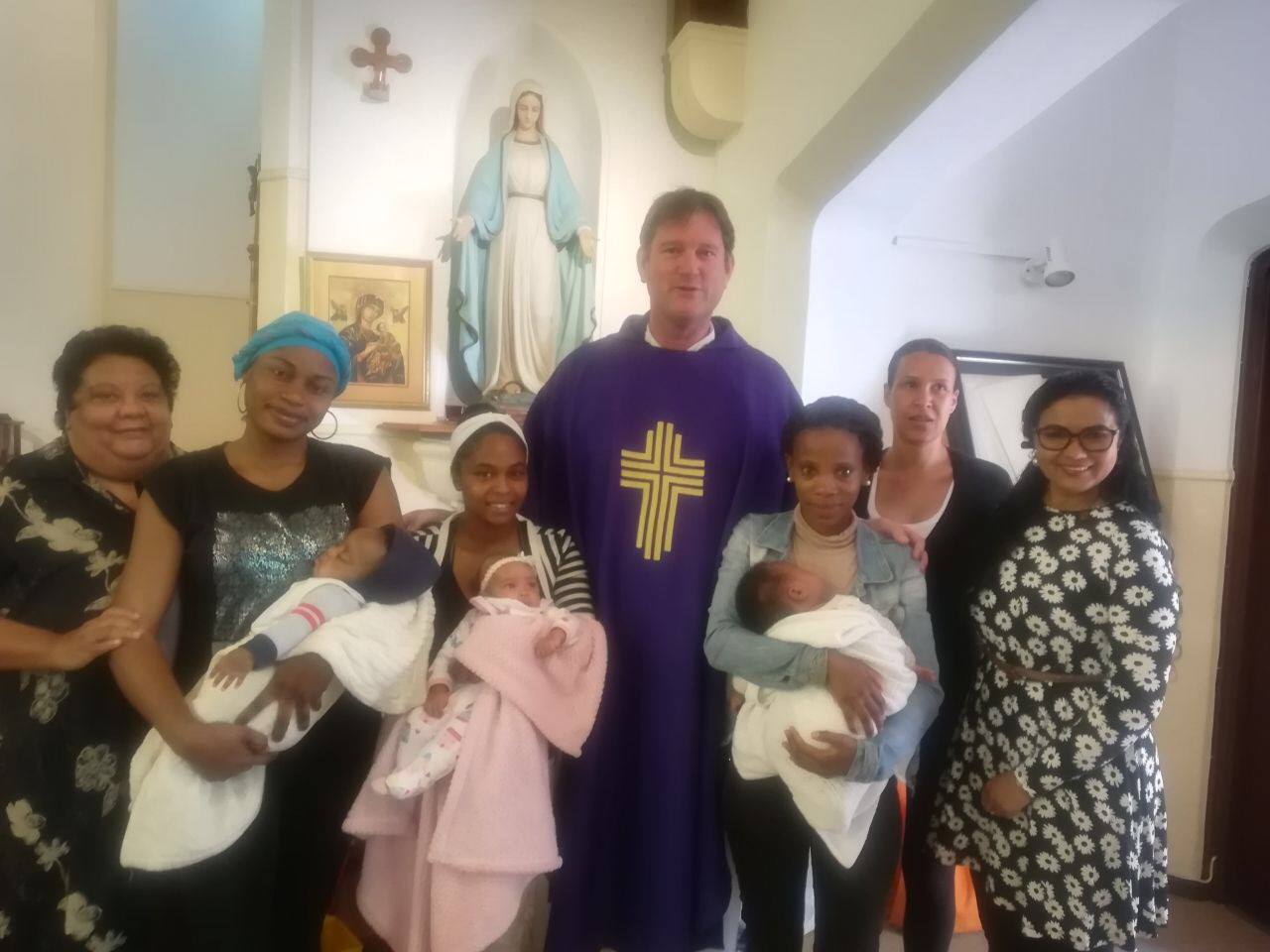 Operations Team
"The success of love is in the loving – it is not in the result of loving. Of course it is natural in love to want the best for the other person, but whether it turns out that way or not does not determine the value of what we have done." Mother Teresa
Chairperson | Bernadette Ross
General Manager | Celia Dawson
Contact Us